About The Jayson Company
Union NJ's Premier Solution for Water Quality Issues and Home Maintenance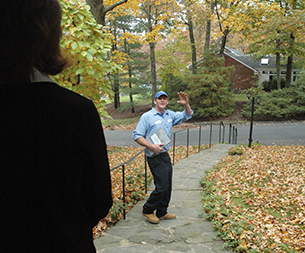 Who We Are
The Jayson Company of Union, NJ provides water softening and water purification systems for home, business and industrial applications where contaminants are a risk, such as medical, pharmacology, chemical and food processes. Call for your free hard water test, system recommendation and estimate.
Founded by Cornelius Jayson in 1936, the Jayson Company has been owned and operated by three generations of our New Jersey family. As we have grown to become one of the largest water conditioning, heating and air conditioning, fuel oil delivery and pool service companies in the state, our family of satisfied customers has grown too. They call on us every day because they can depend on Jayson professionals at any time to do the job right. They also know that there is a family standing behind all the work. After all, for more than 75 years our family name has been riding on every job!
The Only Perchlorate Removal Specialists in the Union, NJ Area
The Jayson Company is the most experienced water treatment company in NJ with regard to Perchlorate removal. Jayson has worked diligently with the New Jersey DEP in the development, implementation and specification of a system which effectively addresses Perchlorate in water. The Jayson Company is the only water treatment company in New Jersey documented to have successfully treated Perchlorate in domestic well water supplies and to have been awarded contracts for Perchlorate removal from both the NJ Department of Environmental Protection (NJ DEP) and the US Department of Environmental Protection (US DEP).
---