Bottleless Water Coolers Union, NJ
Wasting Money and Space on an Inefficient Water Cooler?
What is a "Bottleless" Water Cooler?
If you're looking for an efficient water purification system for your home or office that's eco-friendly and means you'll never run out of water, the bottleless water cooler is for you. A bottleless water cooler from Oasis has all of the benefits of a large water cooler, like consistent water supply and hot or cold output options, without the cumbersome bottle on top. Get pure, great tasting water in your home or office without the hassle of water delivery.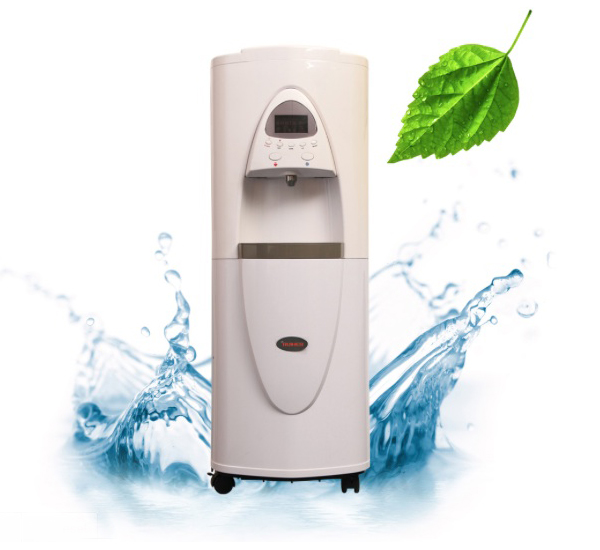 Benefits of the Bottleless Water Cooler:
Up to 75% cheaper than traditional water coolers
No water deliveries required
Unlimited water supply
No changing water bottles
No water bottle storage
How Much are you Paying for Bottled Water?
If you have a traditional water cooler or if you're buying bottled water for your home or office you are spending way too much! At an average cost of $1.22 per gallon, bottled water costs 300 times the cost of tap water! With a bottleless water cooler from Jayson, you take advantage of your existing tap water to provide purified drinking water. We offer countertop and standalone water coolers for rental and purchase. Call us today at 855-529-7661 to find out more information.
How Much Time and Effort are you Wasting on Bottled Water?
Consider how often you buy and lug heavy bottled water or sit around and wait for bottled water deliveries. You might not think about this wasted time when considering the cost of your water system, but all that wasted time and effort adds up. A Bottleless Water Cooler from the Jayson Company is a one-time installation, providing an unlimited supply of excellent quality, great tasting water without the hassle.
How Much Space do you Waste Storing Bottled Water?
Storing bottled water, whether for an entire office or a small home, takes up way too much valuable space. Bottled water and traditional water cooler bottles are inconvenient, unsightly and use up expensive floor space. We all need water to maintain our health, but with bottled water the more you use, the more space it takes. Save space and money with a bottleless water purification system.
Countertop Water Coolers
Don't have space for a standing water cooler in your home or office? Our countertop model is the perfect solution! With Jayson, you always get quality installation and repair along with durable, high-quality products. Our countertop water cooler has a large capacity point-of-use cooler, meaning you get hot or cold water on demand, in a size that fits comfortably on your counter.
---